Projects >>Education >>Carmel Clay Schools
Carmel CLay Schools
Carmel, IN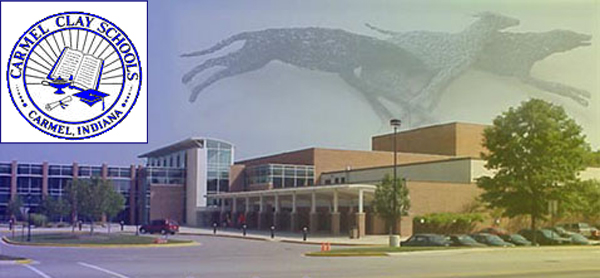 CHS Audio Video-Electrical Upgrade | CHS Radio-TV Upgrade
Located in the city of Carmel and Clay township of Hamilton County, Indiana, Carmel Clay Schools is a leading academic and sports school district. The 15,000 student district includes one 4,500 student high school, three middle schools, 11 elementary schools, a transportation facility, educational services center and multiple sports facilities. With a long tradition of excellence in academics, athletics, performing arts, and other competitive events, academic achievement as always been the core goal of Carmel Clay Schools.
DSA has provided consulting, design, and project management services for every building in the district. The scope of services includes the district-wide telephone system, the WAN/LAN, and video distribution networks.
Recent projects include:
198 instructional classrooms audio-video system upgrade at Carmel High School,
Analog to Digital IP conversion for the district radio station 91.3 WHJE-FM,
Analog to HD-SDI conversion for the high school television production center,
Classroom audio-video upgrades within five elementary schools, and
District-wide video surveillance upgrade for all buildings including a RF MESH network tie providing the local police with the ability to observe any camera at any school from squad cars and from the city emergency management command vehicle.
Projects have included structured cabling, LAN/WAN networks, audio-video classroom systems, sound reinforcement systems for sports facilities, and video distribution networks. Typically, DSA is responsible for the development of the project budgets, the solicitation of bids, and full management of all technology elements and the associated contractors.
DSA also provides on-going engineering support for both the radio and television studios.